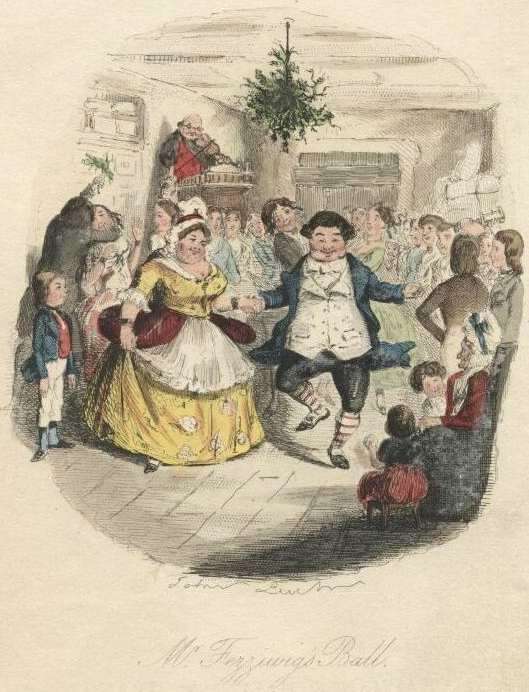 Listen, Jena, I know I've gone on about Charles Dickens a bit this month, but it's Christmas time, and no writer helps us define and celebrate the season like Dickens. So here are six interesting facts about his miniature masterpiece, A Christmas Carol.
Dickens wrote the book in just two months (October and November, 1843).
The first printing of 6,000 copies sold out in days.
Within six weeks of its publication on December 19, 1843, at least eight theatrical productions of the story had already been staged.
A plagiarized version of A Christmas Carol was published on January 6, 1844. Dickens sued and won, but ended up losing money on legal fees when the plagiarists declared bankruptcy. 
The ghost of Christmas present who haunts Scrooge is the traditional Father Christmas of England, dressed in a green robe, bringing with him wine and food, choosing the longest, darkest night of the year to celebrate the spring to come. When America was colonized, this Father Christmas was mixed in with Saint Nicolas of the Netherlands, Kris Kringle of Germany and other midwinter characters, creating our modern day, American Santa Claus.
When Dickens was a child his father was sent to debtor's prison. Dickens was made to work in a blacking factory. His resulting compassion for the poor and hatred of London's prisons and workhouses burn bright throughout A Christmas Carol, but most of all when the the suddenly grim Father Christmas reveals two ghastly, wolfish children clinging to his feet. He names one Ignorance and the other Want, and warns Scrooge to beware them both, but most of all Ignorance. 
That last fact makes me grateful to you, Jena, for keeping Ignorance and Want far away from me all year long. Merry Christmas, wife.
...