Now, let's be honest.
When we join up to a site, buy and install a game, there's a bunch of rules and conditions that we agree to. Whether it be not to pirate the material, not to be a eejit and a cuif or whether or not you shall insert a clause into your will about giving your Scottish Ningmaster your fortune when I/he might have you offed.. - one of them is fake, chose wisely -.
But to be fair, I'm not going to complain. When I first joined up, the last thing I'd have found appealing was a written document about copyright rules. Like, we're here for the baby sized elephant love, not what's permitted on a site. But nonetheless, sooner or later someone will break a rule set out by our lovely ToS; and they'll find themselves in a spot of bother. So, consider this a helpful guide to staying in the good books.
~ So! Let's face the music and dance!..~ 
~ Okeh, I'll leave the singing to Hank~ 
~Sigh~
~~~~~~~~~~~~~~~~~~~~~~~~~~~~~~~~~~~~~~~~~~~~~~~~~~~~~~~~~~
With that said, the Terms of Service isn't all copyright and stuffs.
There's obviously rules about what's allowed and which isn't allowed. 
For example:

"You agree that you will not post, email or make available any content or use this Network:
~ in a manner that is hateful or discriminatory based on race, color, sex, religion, nationality, ethnic or national origin, marital status, disability, sexual orientation or age or is otherwise objectionable. "

Can anyone really disagree with this sentiment?  Some will call this a curb on freedom of speech, I call it bloody common sense. If you're willing to attack someone over pathetic differences as pre-mentioned, you'll have warnings, suspensions and finally; if you're not willing to play nice.
You best simply leave.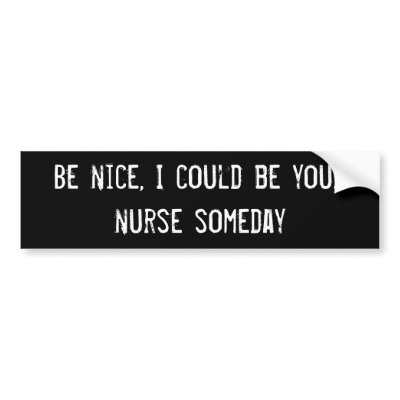 ~That's right.~
~Your targets could be your nurse~
~Be afraid..~

 
~~~~~~~~~~~~~~~~~~~~~~~~~~~~~~~~~~~~~~~~~~~~~~~~~~~~~~~~~~

Now, with the obvious stuff out of the way.
I want to talk about harassment within the chat. If you do not like someone, or agree with their views.
You.
Do.
Not.
Have.
To.
Talk.
With.
Them.
If people come on here, solely looking for a fight, outside of a civil structured debate setting - which both sides agree upon - this is a breach of the ToS. If someone asks you not to go on about a subject with them, and you continue to do so against their wish, that's harassment. 
Come on people, do yourself - and us - a favor and keep everything nice and civil. 
If you wish to promote material, simply ask one of the Ningmasters how that would affect the site and yourself in regards to the ToS, to keep you; and the site safe. We're here to help after all.

With that said, if you find this useful, by all means leave a comment.