Found yourself bored, wanting of something to do? Found yourself tired of the many'a lawl cat picture? Perhaps you're looking for a story you can add to, but at the same time, a story you can read and let others pitch in? Or even, are you simply looking a fun game created and held together by like minded people? Have you figured that you want to help break a bit of writers block, get your creative juices flowing? Wanted to ever join in an RPG game before? Well, I haz just the thing for you my little friends.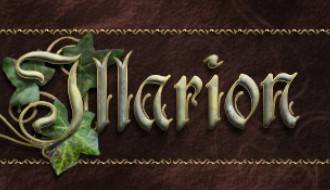 ~Welcome to the world of Illarion~
Illarion, it's one of the closest things to a pure RPG game you'll find, that actually enforces the whole 'role playing part'. Here, you can create yourself a character from among the many races, and play with yonder player from around the world. From a cake loving Halfling, to a tail swaying Lizardman. From an old, wise Elf; to a raging - war loving - Orc. There's many classes within the game, from tailors too blacksmiths, candle makers, to farmers. That's but a tip on the surface of the game's offerings. the power of creation is within your hands here. Do you want to be a one footed, blind juggling Dwarf? Then by all means, it's up to you to enforce this characters looks and whatnot. Graphics's are but a second thought when it comes to this game, the real power is the role playing. Of course, there is a levelling system in place, if you wish to be the grandest onion farmer on the island, you're going to need practice. 
The direction of the game is in the players hands. It's the players and lovers of this world that add to it, advance it and generally make it far greater than it was before. There's a rich back-story for the world, gods and ghouls, demons and hero's'. If you enjoy reading, you'll simply love this little offering. 
The community itself? Couldn't be more friendlier. There's been many'a times when my Halfling's been near enough eaten or beaten by an Orc, to which point me and the player behind said Orc have laughed about it later on outside of the game. There's a fine a line between separation of character and player, and this community is one of the bests for playing too that rule.
If you're not so much interested in the playing aspect, there's a ton of stuff for would-be programmers. Like I said, the site is run by the players, work is constantly on the go to make the game better and bigger than before. Perhaps you just want to lend a hand? Help out to increase your own knowledge? By all means, it only takes a few minutes to decide whether or not you want to help.
With that said, what do you say?
It's all but one click away.
^
Click :P